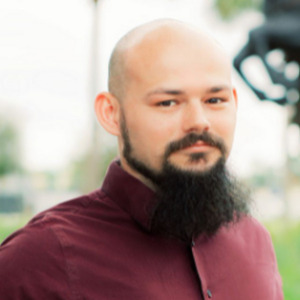 Dominique Courbin
Special guest
Dominique Courbin is a founder of Limbitless Solutions and spearheads the manufacturing and production. Dominique's experience in additive and subtractive manufacturing have given Limbitless the flexibility to make whatever they need, however they need it.
Dominique Courbin has been a guest on 2 episodes.
June 13th, 2022 | 1 hr 8 mins

advanced systems integration, ai, ai ethics, artificial generalized intelligence, artificial intelligence, blockchain, data privacy, digital citizenship, digital minimalism, evolution technology, future technology

Too often, conversations around AI are doomsday-related. But real conversations should include the impacts of AI innovations on what it means to be human.

March 24th, 2022 | 49 mins 41 secs

ai, ai & u, ai&u, bionics, computer vision, data science, machine learning, ml, natural language processing, nlp, onica, rackspace technology, transfer learning, transformer architectures

Fewer than one-third of the children who need a prosthetic arm get one. Nonprofit Limbitless Solutions is working to change that with leading-edge bionics.